Lawrence Hearing Aid Center is designed to be able to provide exceptional service to individuals that have hearing loss. We are ready to provide outstanding customer service and one-on-one interaction and just really the ability to be able to assist anybody with hearing loss. Or if they have a loved one with a hearing loss. We offer both new as well as refurbished hearing aids.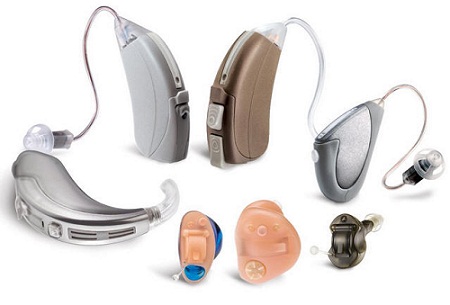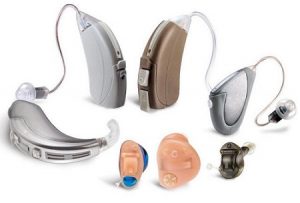 So the first step is going through a thorough and detailed hearing evaluation once that hearing loss is identified we'll go over the results with the patient and make sure that they're aware of exactly where they stand. We're a family run hearing aid center just trying to go above and beyond for every patient that comes through our doors.
In terms of a family run business, I have been in this industry for the last 25 years. I've seen why they work and do what they do; it's about helping the individual that does have a hearing loss. And it's a good feeling to be able to see somebody's reaction once they understand how they're supposed to hear for the first time. The look on their face that look on their family's faces as they start to get interact with family and loved ones and be able to communicate the way that they used to brings that joy as to why we do what we do. Statistics say that people with a hearing loss it takes them seven years to understand that they need some help.
In some cases it may be too late because we don't understand with our ears we understand with our brain. And the brain forgets to follow. You've got to train your brain all over again. The secret to hearing aids is too well they're not going to do you any good if they're in the drawers. I wear them all day every day all the time. I take him off to shower, and I take them off to sleep we get your audiogram by testing you and knowing exactly where your earring loss is. And so we program that hearing aid to your specific hearing loss. If you have a question call us, we'll be able to answer it don't wait the seven years we're here to serve you we're here to help you. We carry the following makes and models:
At Lawrence Hearing Aid Center located in Carlsbad CA, we are the one-stop location for all your hearing aid needs in the San Diego North County area. By offering a full line of new and refurbished hearing aids, a complete hearing test and hearing screening services, and proper fitting along with the fast, reliable hearing aid repairs, we provide you with all the services needed so that you get what you need in terms of hearing aids.
Call: (760)729-8581 or visit us our office: 2777 Jefferson Street, suite 101 Carlsbad, CA 92008